Photovoice: Art at the Center of Humanities Research and Pedagogy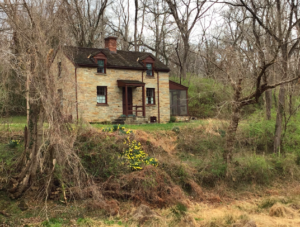 May 6, 2022
In this lab, Professor Gina Lewis, Associate Professor of Art at Bowie State University, introduced participants to the theory and practices of Photovoice, a method of ethical photography and storytelling that focuses on social justice, advocacy and representation. As a primary investigator on the C&O Canal National Historic Park (NHP) Ethnohistories: African American Communities in Context project for the National Park Service, Professor Lewis experiments with Photovoice as a methodology for community-based, participatory action research. Lewis has engaged students and teachers from Friendly High School in Fort Washington, MD, as participant researchers using photovoice to explore the presence/absence and inclusion/exclusion of African American stories in the C&O Canal NHP and other related parks.
View Lewis's slides here for more information on the application of Photovoice in communities and classrooms. In breakout rooms using Padlet, participants collaborated on an introductory Photovoice activity, guidelines for which can be found here.
---
Revealing Invisible Histories: Public History and the Humanities Classroom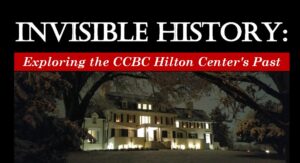 February 11, 2022
In this HTLab, Dr. Natasha Cole-Leonard of the Community College of Baltimore County (CCBC), discussed her collaborative pedagogical project "Invisible History: Exploring the CCBC Hilton Center's Past," a five-week Summer Research Experience in partnership with UMBC's Denise Meringolo, Director of Public History, and Lindsey Loeper, Reference and Instruction Archivist, as well as Molly Ricks, Baltimore Heritage. Sponsored by the Mellon-Funded Humanities for All Initiative initiative, the project helped students place CCBC's antebellum Hilton mansion, a recently-renovated estate on campus grounds, into a more complete historical context, exploring the lives and legacies of enslaved Africans and laborers who played roles in the campus and local region's development. Students used Curatescape, a geo-based web and mobile-app platform for digital publication, to build a series of multimodal essays for the site. Participants in this lab also learned about the Universities Studying Slavery Consortium of which CCBC is a part. Then, in a history-themed poetry exercise led by Baltimore-based poet Abdul Ali, participants read and discussed two poems, Lucille Clifton's "in the inner city" and Natasha Trethewey's "Theories of Time and Space" and discussed themes of home, memory and language. For two sample assignments from the presenters, including the poetry exercise, visit our HTLab Resources page.
---
Sharing Stories: Cultivating partnership through Digital Storytelling
December 3, 2021
Jamie Gillan (Language, Literature and Culture Ph.D Program), Bill Shewbridge (New Media Studio, Media and Communication Studies), Charlotte Keniston (Peace Worker Program, Shriver Center), and Sarah Jewett (Director of Innovations in Transfer Research) demonstrated how digital storytelling can enhance academic, social, and civic outcomes and connections within a community. They also shared how to cultivate collaborations across regional institutions to broaden and deepen digital storytelling work. The facilitators explored how digital storytelling can be used as a tool for critical reflection and knowledge creation as well as for sharing research within a course or program. Click HERE to access the resources shared during the workshop.

---
Holding Space for Student Voices: Zines as a T

ool for Action
October 15, 2021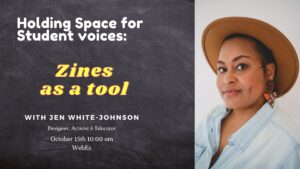 Artist and Educator Jen White-Johnson walked participants through the rich and complex history of zines and zine-making. She demonstrated how to create a zine using an 8×11 piece of paper and how to use editing tools like Adobe Spark to create zines with various templates and designs. She also discussed how Zines can be used as protest materials and for community building. For how-to guides, templates, and recommendations for zine archives and artists, click here.
---
Movement Relationships: Connecting Through Embodied Practice and Co-Creation
September 24, 2021
Professor Jill Vasbinder Morrison, Allie Gardner, and Ximena Monroy Rocha explored the community-building aspect of dance by sharing their experiences working on the El Movimiento project during the COVID-19 pandemic. Participants were led through a gesture exercise inspired by the groundbreaking Still/Here documentary. For more on building movement into the classroom experience (online or in-person), see this resource.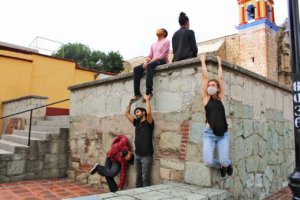 ---